Click here to view original web page at End of Life Doulas Matter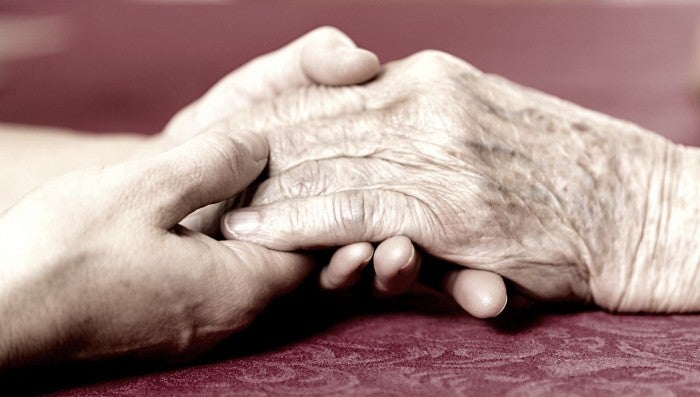 This post is hosted on the Huffington Post's Contributor platform. Contributors control their own work and post freely to our site. If you need to flag this entry as abusive, send us an email.
You might have heard the word 'doula' and thought of a birth coach, as people often seek support to bring a new life into the world, but what about when we are preparing to die? The answer is doulas that are trained to help the dying, a profession that often scares and fascinates people simultaneously.
Death Doulas give different kind of services – anything from being a companion at a bedside, providing practical support for the family or aiding conversations with the person's doctor, which will then help with making decisions about treatment. Some dying persons simply have a fear of death and need to talk and share with someone who is not afraid of discussing such issues. End of Life Doulas report that these relationships can last months, or even years.
The demand for death doulas is currently on the rise because more people prefer to die at home, at their own terms. Also, the growing number of terminally ill people with life threatening illnesses facing the end of life alone, without significant support from family or friends contributed to the demand.
End of life services are designed to help people plan for or manage their own or their loved ones' end of life. End of life doulas are usually caregivers with extended knowledge and skills that support persons approaching the end of life and help them put together comprehensive plans for their own deaths.
Today, dying persons and their family members wish more than ever to be involved in the end of life process and through advanced planning they specify medical treatments they wish to receive, organize their medical or legal affairs, create rituals, complete final wishes and in many terminally ill cases, choose and plan the method of their death. End of Life Doulas help make the actual dying process as comfortable and efficient as possible for dying persons and their families, as many people find it emotionally hard dealing with these kind of arrangements.
An End of life Doula provides support and care for those who are dying. It is a person who accompanies an individual on their final journey. It's not like hospice since there's no administration of medication. An end of life doula is only there to soothe the passage from the known world into whatever an individual believes awaits them. Many organizations have created end of life doula training workshops and classes to embody what they believe would enable the aspiring doula to be most effective in assisting those who have lived a long journey and ready to rest in peace.
In the same way as mothers to be are encouraged to make a birth plan, it is also helpful for the person approaching the time of their death to make a plan to help them feel more in control, to provide a framework for making important choices, and to help give them the courage needed to ask for what they want in an environment where they might otherwise feel out of control.
This point of transition both in and out of life is often attended by much vulnerability; it is frequently surrounded by fear of the unknown and calls for a state of focused preparation. Doulagivers know how to hold the space for the person in transition, know how to encourage the process of letting go, of easing transitions with both gentleness and grace.