Click here to view original web page at finalsecurity.co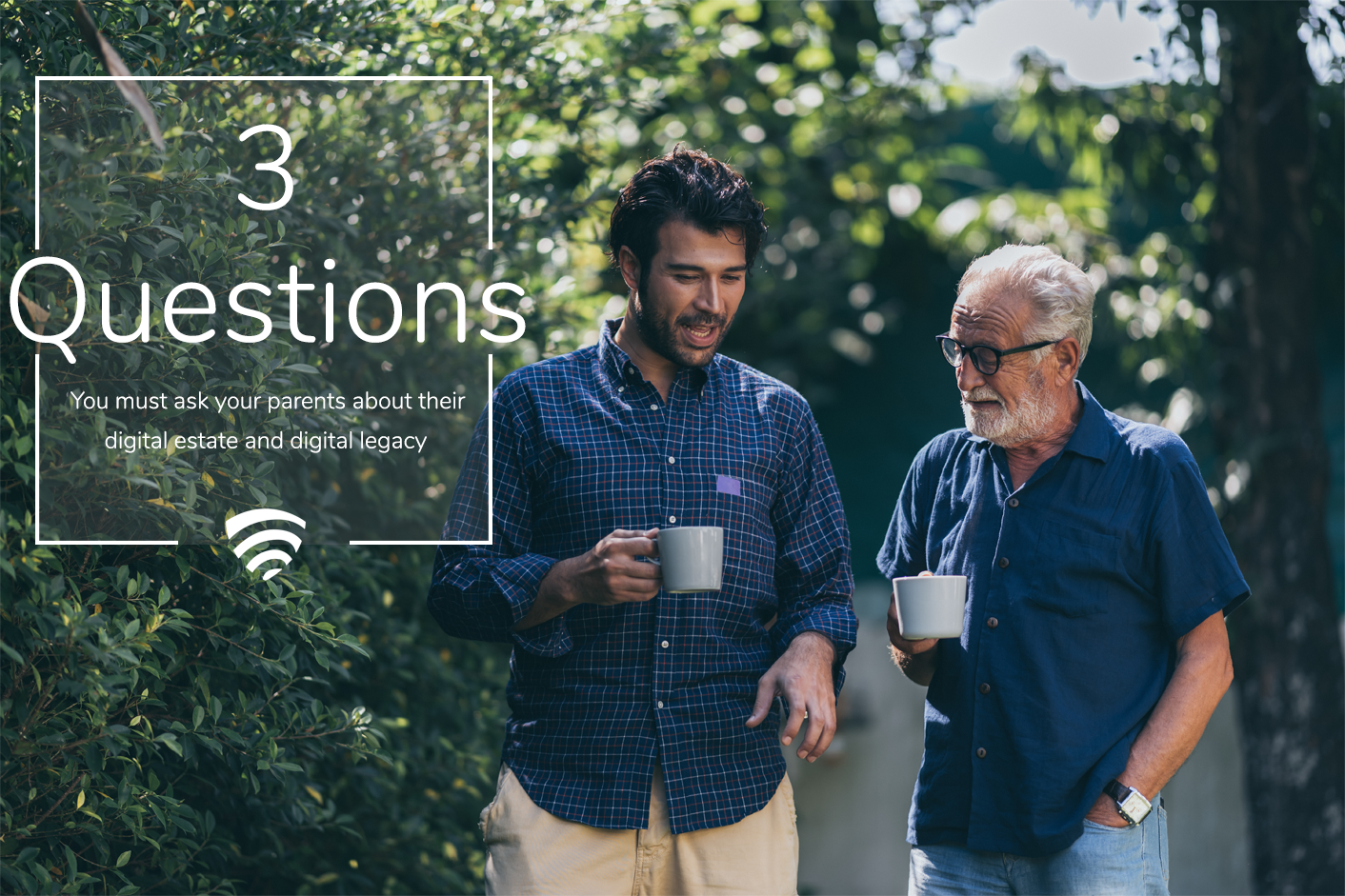 Talk to your parents about their future plans
Talking with our parents about their future plans and arrangements is not a fun topic. For those that have already lost a loved one, you may know all too well how stressful and expensive it can be to sort out an unorganized estate. While emotional and grieving for your loved one, you must also deal with long phone calls, endless emails and other annoying processes. The other common scenario is not when a loved one has passed, but has fallen ill, whether it was expected or not. In this short but very important article, we will discuss the 3 questions you must ask your parents before it is too late.
Question 1: Have you started planning?
Have your parents started planning for once they are gone? While not a fun conversation, it is important for you to know their plans. Your parents will want to make things easier and not burden you when the time comes.
Instead of jumping right into the hard question of, "have you started planning yet", you can ease them, and you, into the conversation. You could start the discussion with one of these questions:
Don't leave your loved ones with the burden of determining what happens to your digital legacy. Start the Digital Estate Planning process with Final Security today.
Can you tell me a story about your childhood that I may not know?
What was your favorite food as you were growing up?
What's one story you'll never forget?
Do you have something that you are most proud of?
What tradition of ours is most important to you that we carry on?
After you have shared a few stories and the conversation is flowing, you can lead into the topic at hand.
"Mom/Dad, can you tell me more about your future plans?"
Question 2: Where can I find your important items?
While some may be more organized than others, you need to find out where their important documents, valuables, financial information, etc are located. They may already have a binder, notes or some other system already created for you, while others could have their information distributed in many different places. Some questions to consider:
Where are your important documents and files?
Are they all in the house?
Where are they in the house?
Are your items located in a safe? If so, how would I gain access to them?
Did anyone like your CPA or attorney help you plan? Do they store any of your information?
Is there anyone I should contact when the time comes?
Question 3: Have you considered your digital estate and digital legacy?
Technology has changed our world. We are living in digital times, and we now need to consider our digital estate and digital legacy when planning for the future. Consider all the different aspects of your daily digital life:
Email accounts
Social media accounts
Important documents
Photos
Music
Spreadsheets
Medical files
Cryptocurrency files
Subscription information
Financial information
Investments
Digital projects
Family Recipes
Our digital assets, devices and our digital footprint all carry new responsibilities that we need to consider to ensure we are protecting our loved ones and our legacy. Digital estate and digital legacy planning will:
Ensure your most important files, documents and passwords are found
Protect you and your loved ones from cybercrimes
Protect against financial theft
Protect your legacy
Protect your family and legacy with Final Security
Final Security offers a complete digital estate and digital legacy solution to protect you and your loved ones. Our services to manage your digital legacy and estate include:
Info Vault: You can collect your documents, files, photos, account information and passwords in our encrypted Info Vault to be transferred to your designated beneficiary upon death.
Device Cleaning: Your registered devices will be wiped clean, ensuring you pass on only the information you want to share, while protecting loved ones from cybercrime and protecting their legacy.
Social Media & Cloud Cleaning: Arrange to have your social media (Facebook, Instagram, etc), subscriptions (Netflix, Hulu, etc) and cloud accounts (Gmail, Yahoo, etc) deleted/closed by one of our staff members, protecting your loved ones and securing your legacy.
Online & Digital Will: You can create a basic will and have it automatically added to your Info Vault.
My Final Goodbye: Create a video message or a text-only email that will be sent after you're gone.
Learn more about digital estate and digital legacy planning.