Click here to view original web page at Digital Assets: Your Online Life After Death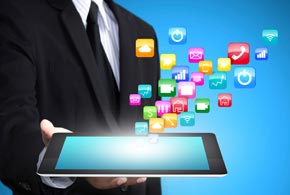 With rapid advancements in technology there is the increased likelihood that you have created a digital presence and online identity. As time goes by many of our 'possessions' are becoming digitised, creating a new category of personal property that being the 'digital asset'.
What is a digital asset?
A digital asset is anything you may own, or have rights to, that exist either online or on hard storage devices. Some examples of your online assets include email, social networking, iTunes, cloud storage and financial accounts. Hard storage devices include assets such as computers, laptops, USB, smart phones and any other external storage drives which are locked by way of encryption.
Why is important to consider our digital assets in estate planning?
Whilst we are creating personal digital assets at an unprecedented rate, the laws governing them have not developed simultaneously. It remains unclear where the notion of digital assets fits among other traditional concepts of property. Therefore in order to protect these assets, it is important to make separate provision for dealing with them in your estate plan.
It is important to deal with these assets for various reasons. This includes the prevention of identity theft, to have your history and memories recorded and your wishes expressed, to continue the management of any online business, to assist your executors in the estate administration process and also for preventing any litigation which may be required in being able to gain access to such assets.
Furthermore, whilst the value of a digital asset may vary, the particular type of value of the asset may be significant for a loved one or beneficiary. For example, the asset may have sentimental value such as digital photos, or it may have significant monetary value such as a professional blog or writing.
How do I include digital assets in my Estate Plan?
The first step is to create a digital inventory of all your assets. This inventory will need to include the names of all your assets and where they are stored, as well as all the usernames, passwords and secret questions which will allow a nominated person to be able easily access them upon your incapacitation or death.
It is then important to think about what you'd like to happen to these assets upon your incapacitation or death. For example, would you like to have your Facebook account closed down or memorialised? Is there someone in particular you would like to have access to your iTunes account?
Once you have made the inventory and considered what you would like done with your assets, it is then important to make your wishes legally binding by formalising them in a Will and Enduring Power of Attorney.
Incapacity
The most important part of planning for incapacity is to execute an Enduring Power of Attorney. This document will allow you to appoint someone that you trust to deal with your digital assets effectively and properly in the event you are incapacitated and can no longer control the accounts yourself.
Death
Your Will is the document which addresses how your assets will be dealt with upon your death. Therefore it is important that your Will make provision for and include a clause that will give power to your executor to handle and manage your digital assets in accordance with your wishes and the terms of your Will.
Your executor, being the person you have nominated to administer your estate, should also have access to your inventory of your digital assets. This allows them to know what assets exist and where to locate them. The inventory should remain separate from the Will and should be updated as required.
The concept of 'digital assets' is no longer an idea of the future but rather it is very real and present right here and now. Therefore, it is prudent to seek advice from a solicitor in relation to your digital assets and your estate planning needs. A solicitor is best equipped to provide you with appropriate advice on how to best to structure your affairs in order to ensure your digital assets are dealt with effectively in your estate plan. For advice on Wills and Estate matters contact Jason Coluccio or the team at Welden & Coluccio Lawyers.