Death of digital agencies? No
Click here to view original web page at Death of digital agencies? No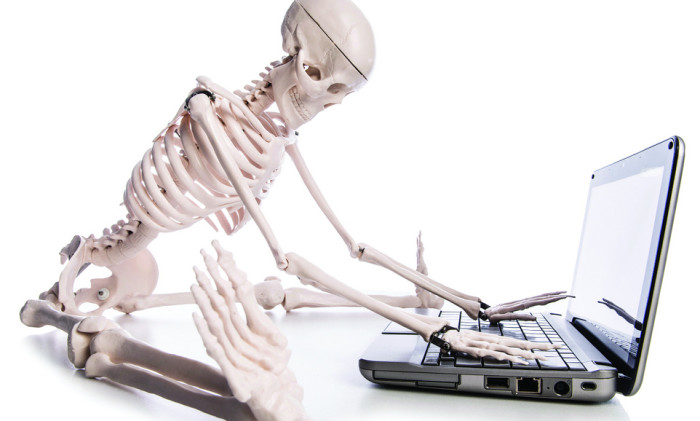 The last twelve months have seen a plethora of reports proclaiming the death of the digital agency.
The narrative seems to say that as the world finally becomes digital first, every man and his dog from consulting companies to IT cloud providers are moving into the space, manoeuvring out the incumbents with their superior skills.
However, being a slightly more experienced digital native, I have the benefit of being able to see the problem through both the lens of history and an integrated communications perspective.
The death of digital agencies is not new news.
In fact, it was 2000 following the dot com crash when the digital agency death bells first sounded. Then in 2003 apparently direct marketing agencies were going to take over the world. More recently the rise of social media meant it was a foregone conclusion that PR agencies were going to supersede us.
The reality is that great businesses survive and prosper, bad ones or ones with bad timing don't. Great businesses have an authentic DNA, see the future, plan for it and then always try and stay one step ahead of the curve.
The fact we have grown 30% YOY in Southeast Asia (from a healthy base) would suggest that there is still plenty of demand for digital businesses like ours. Organisations with a deep understanding of the ways in which technology and communication can help drive client growth.
The truth is 'Digital' has become an all-encompassing term, as expansive as the technologies and formats that empower it. But the fact is that companies which have a long history of developing a sophisticated service offering that has consistently moved with the times.
Learning from experience, as CIOs and CMO's start working more closely together, means we are still best placed to wrangle the ongoing digital disruption. Offering everything from search, creative campaigns to building enterprise platforms that offer personalisation for major brands around the world.
As digital has moved from being a channel to being the channel, it should be no surprise that clients expectations have moved and are focused internally to be less siloed and geared towards being more digital by 2020.
Agencies and clients have become far more sophisticated in our approach. No longer do we talk in terms of campaigns, but respond with business transforming ideas and platforms that apply to entire company not just one vertical in an organisation. At the same time, no longer are we dealing with digital versus traditional marketing budgets. We are discussing the whole budget, including the IT budget as well.
Good digital agencies receives ongoing work from clients because their ideas, outcomes and deliverables are effective and provide a strong ROI for the client, not just because of the name on the door. Keeping up with the evolution of the digital medium, as well as delivering effective ideas through it, can only be achieved by evolving alongside it, which includes hiring and training the best talent from around the world.
For good digital agencies, evolution should mean 'digital' is now a far more holistic term that we'd ever imagined. We should all be involved at every touch point in the customers digital journey, compelling us to invest heavily in media, creative and technology globally. Great digital agencies work well in these spaces because these ideas are at the very DNA of what we do.
Rather than transferring above the line campaigns to digital executions, we have a legacy and depth of talent with the ability to translate client objectives into interactive and effective solutions that generate action.
Darwin will tell you, you can't rush evolution. While the established digital agency has proven itself a match for the ebbs and flows of the digital rapids, any new entry from the pure consulting services would be extremely hard-pressed to compete, let alone match 18 years of digital industry experience.
The writer is Lowe Profero Southeast Asia MD Radhe Vaswani.